"BE BONA FIDE" Cuff Bracelet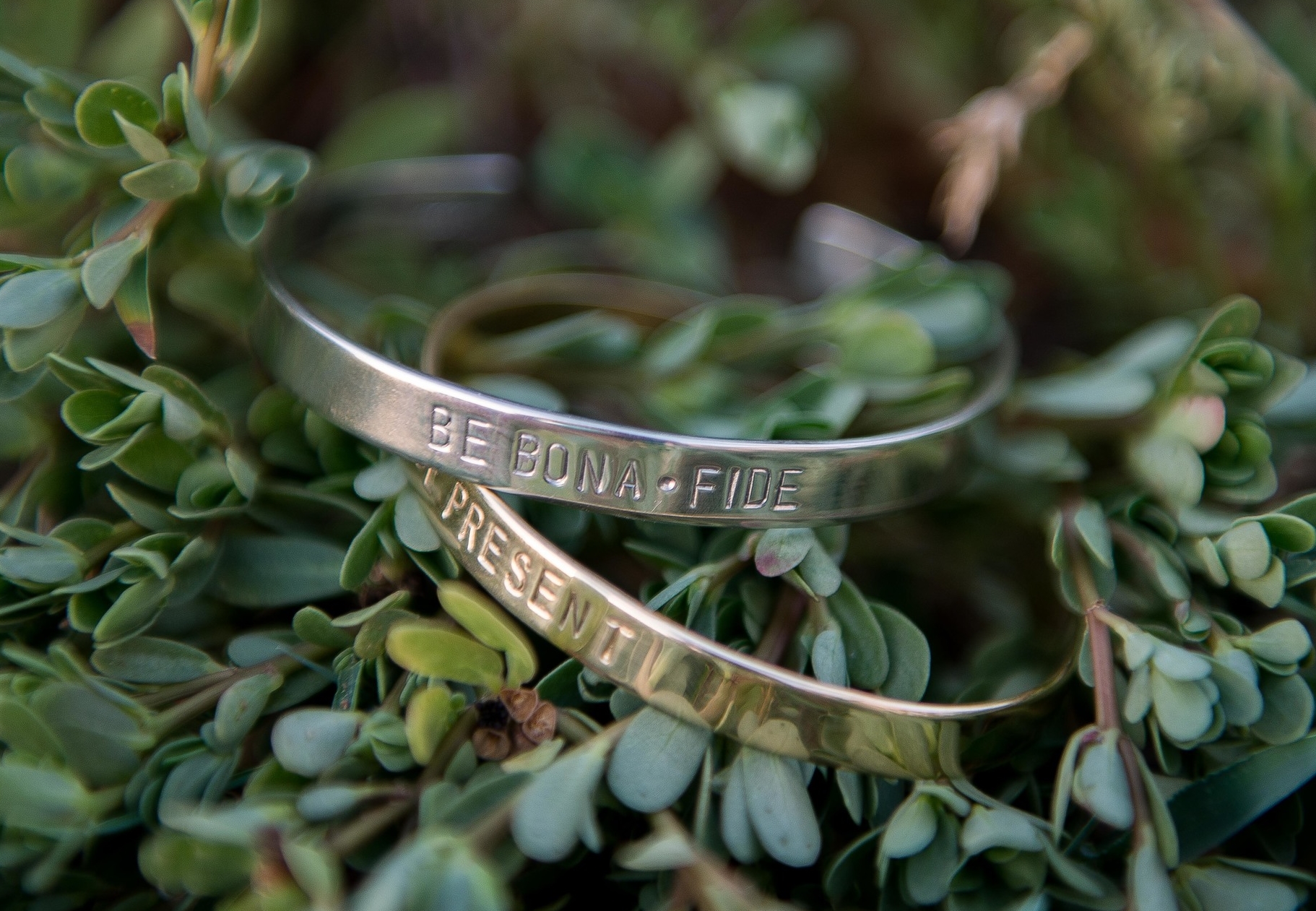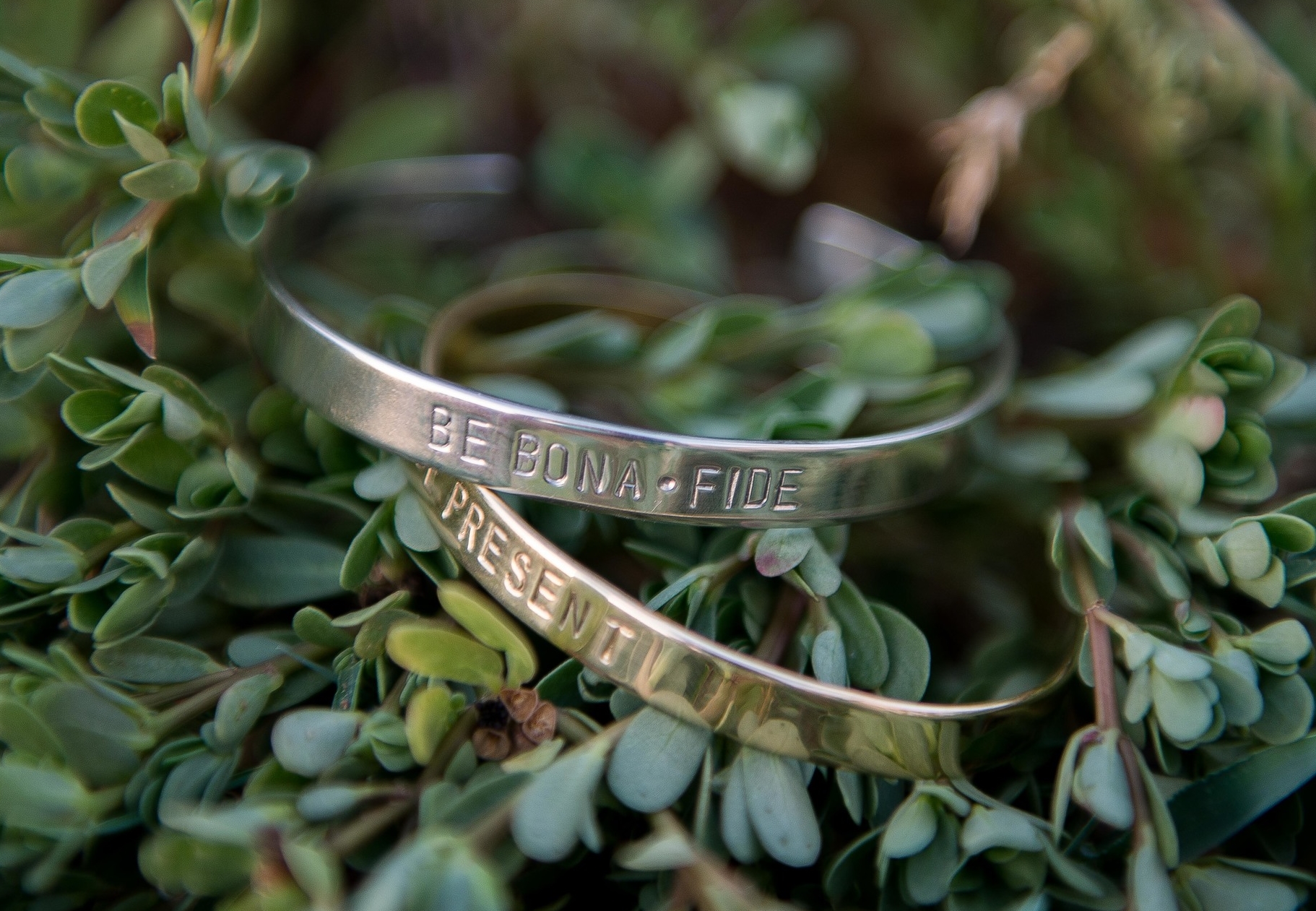 "BE BONA FIDE" Cuff Bracelet
This cuff bracelet is an everyday reminder to BE BONA FIDE! To remember to be genuine and real with others and most importantly, yourself. This is an accessory with purpose and meaning, so order today!
SHIPMENTS GO OUT EVERY TUESDAY & THURSDAY
> This gold cuff is made with Nugold - Also known as "Red Brass," "Merlin's Gold," and "Jeweler's Bronze." It has a rich warm color. 85% copper and 15% zinc and no nickel. It tarnishes considerably slower than copper and is easy to clean.
> All cuffs can be adjusted with slight pressure to be made tighter or looser they are 6" long and 1/4" thick.