"BE PRESENT" Cuff Bracelet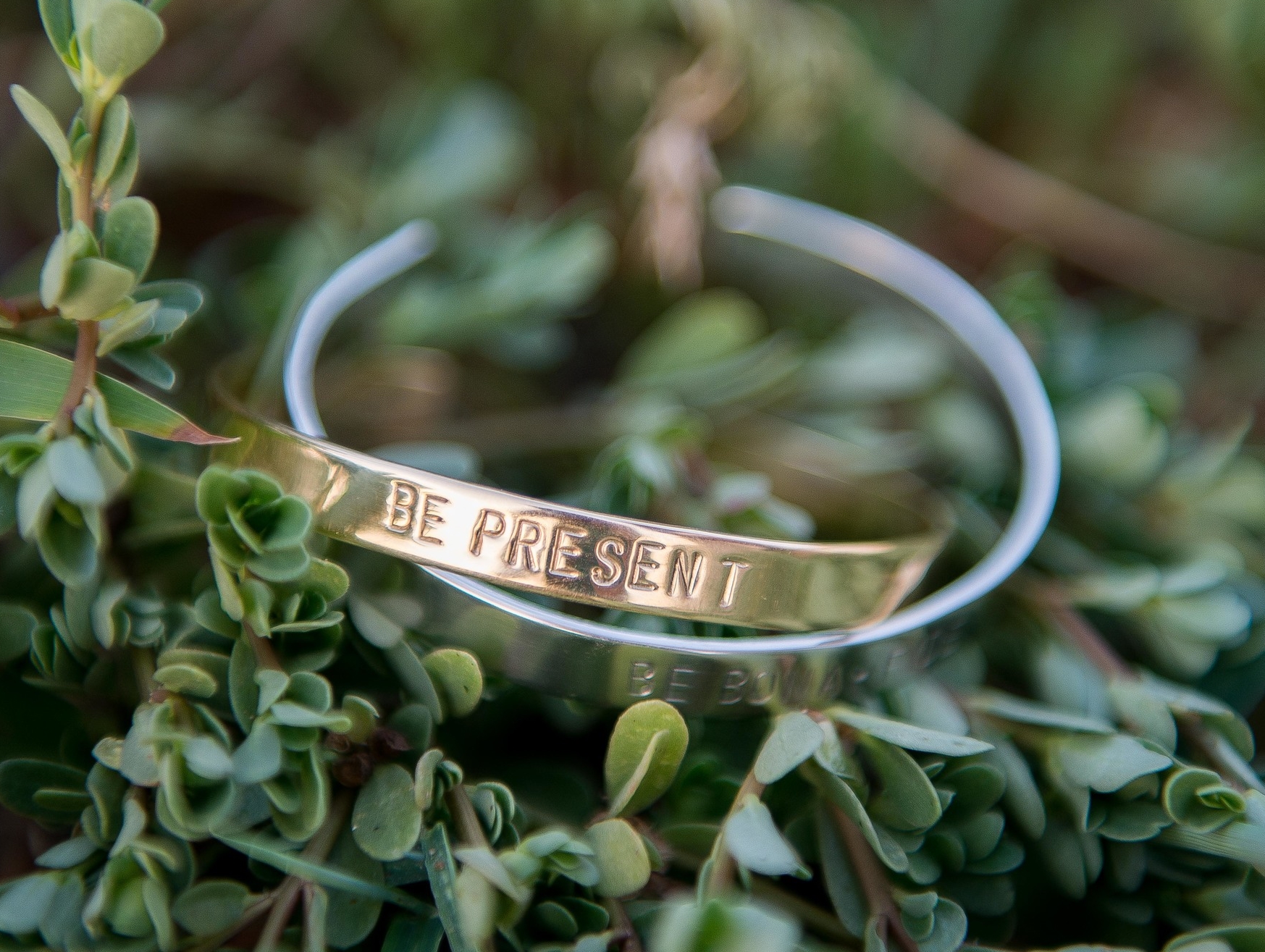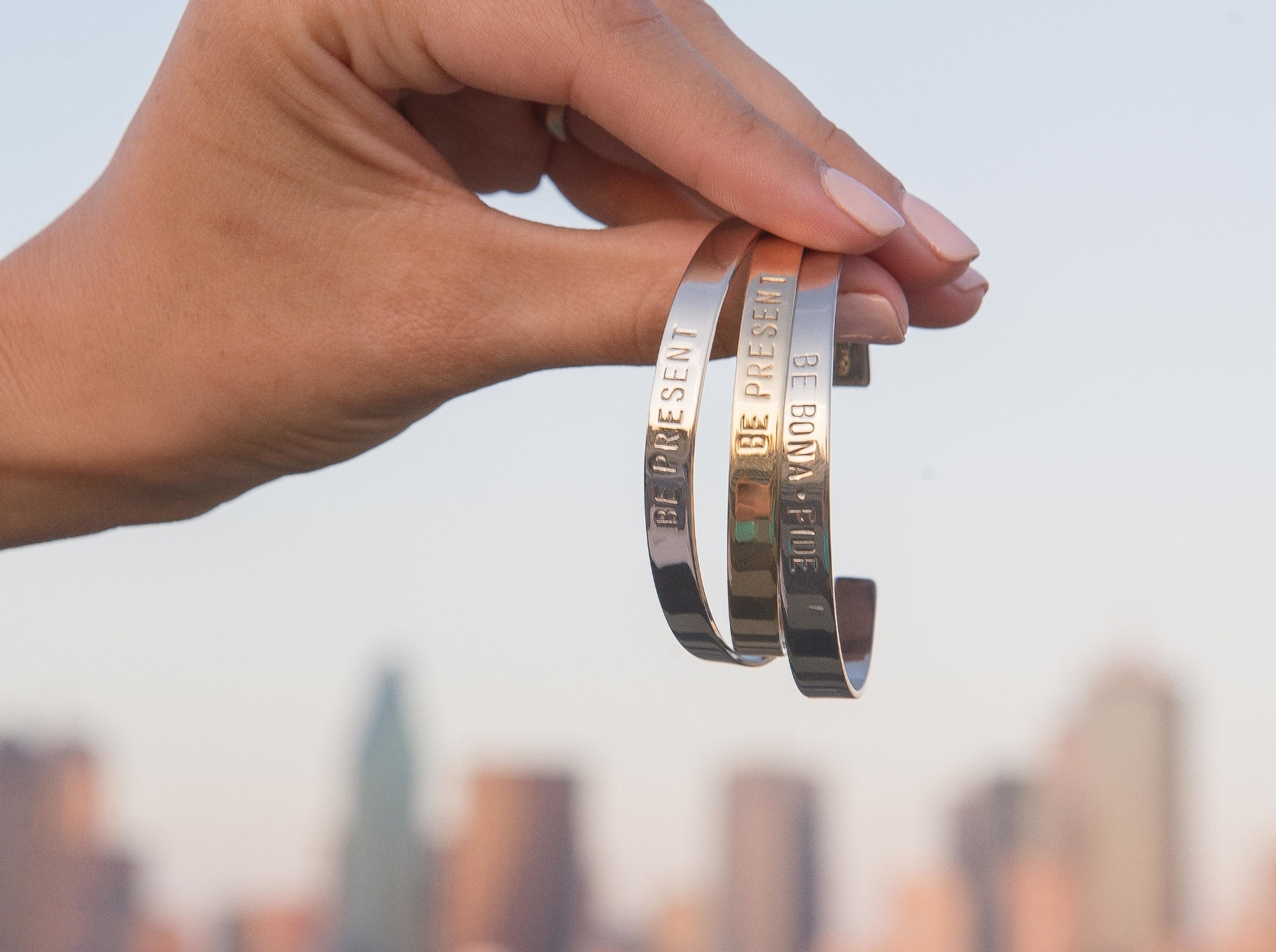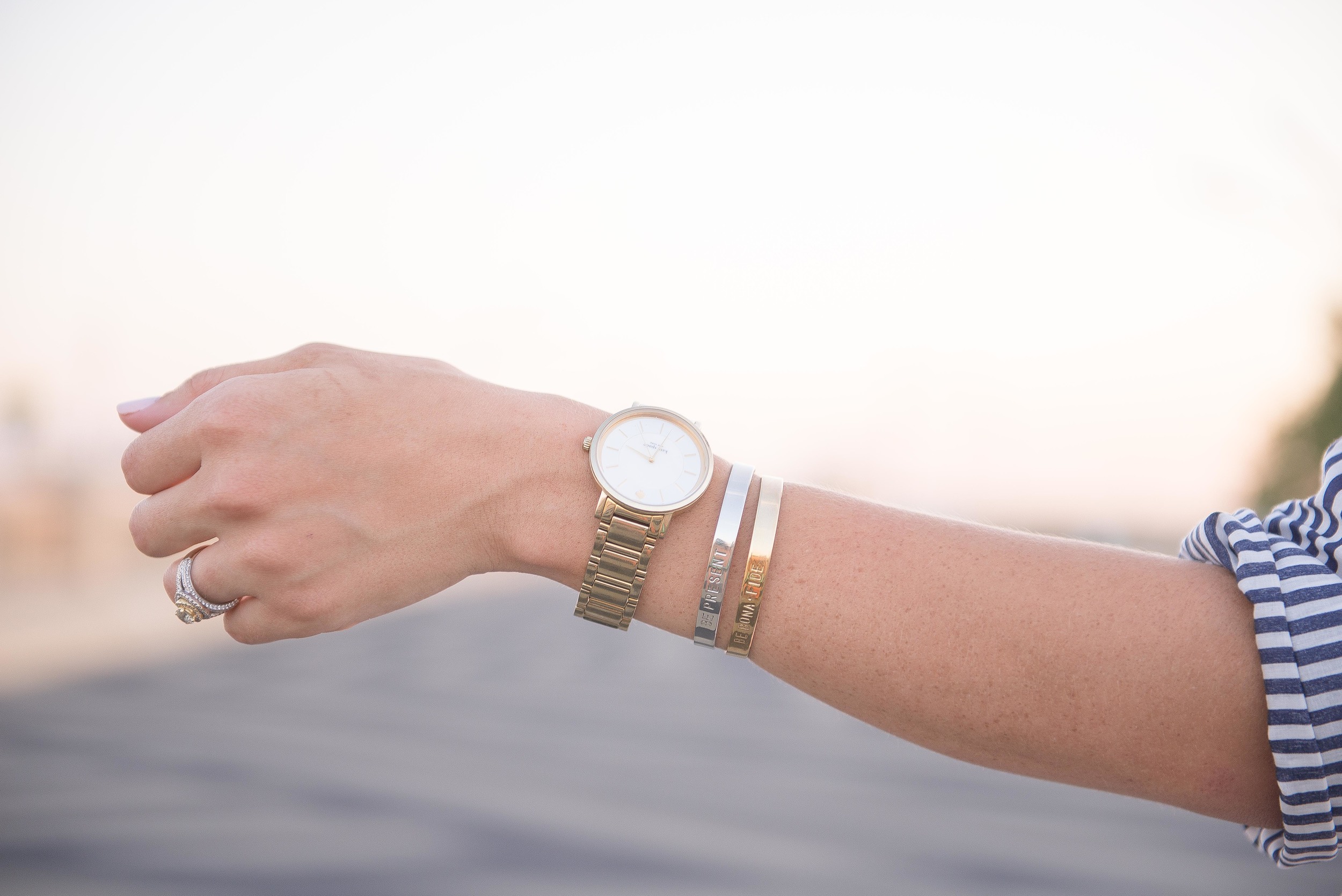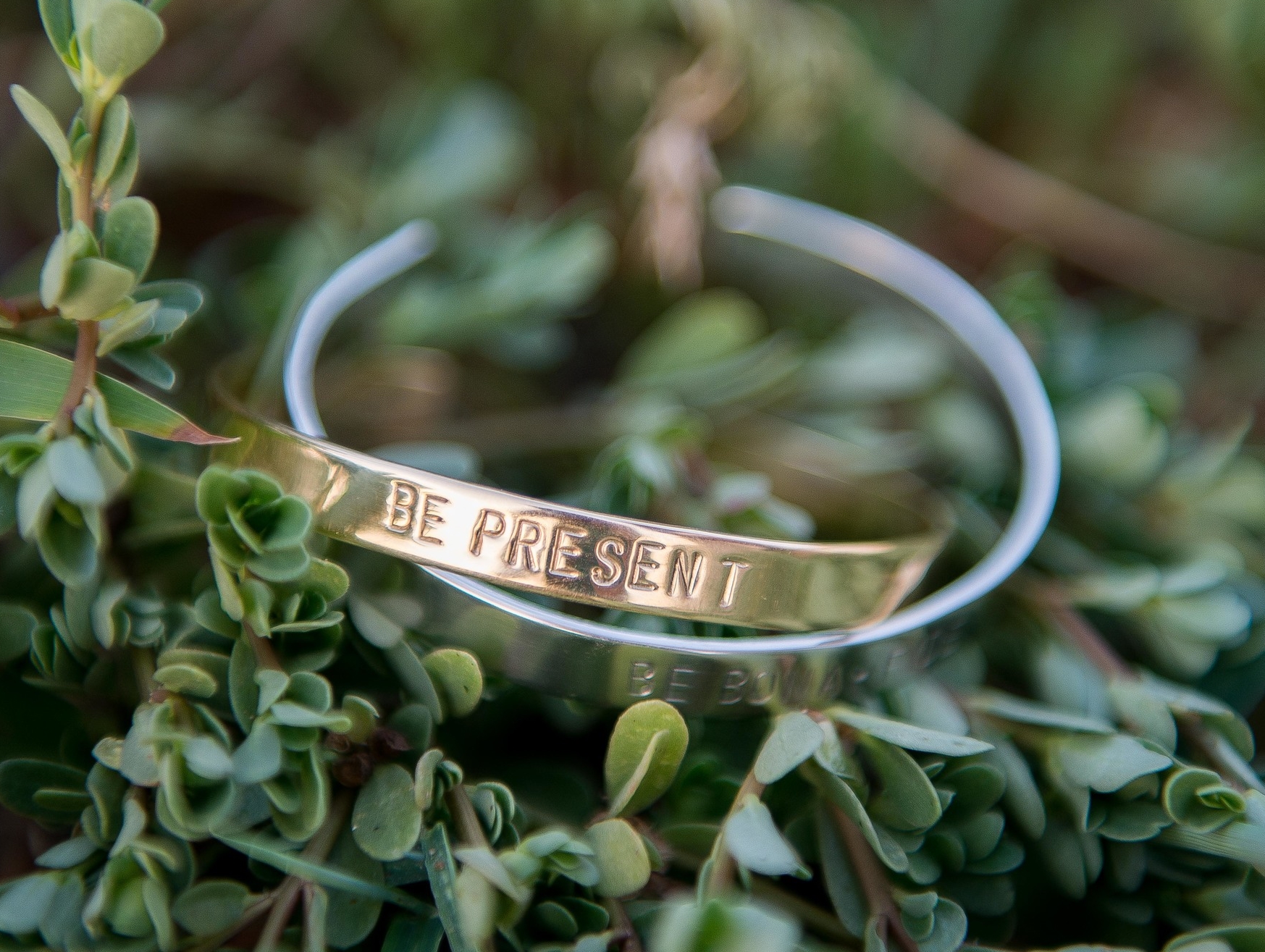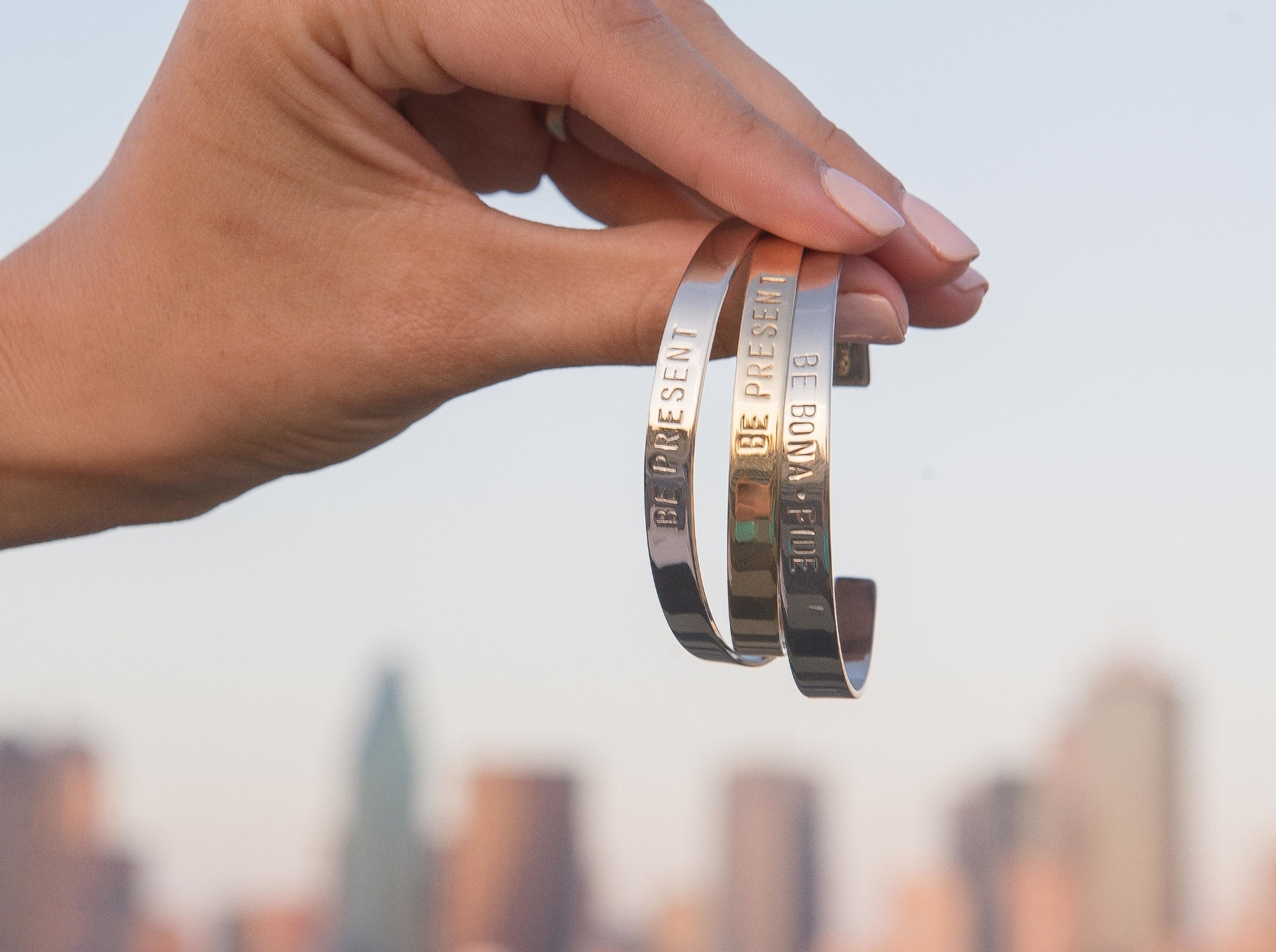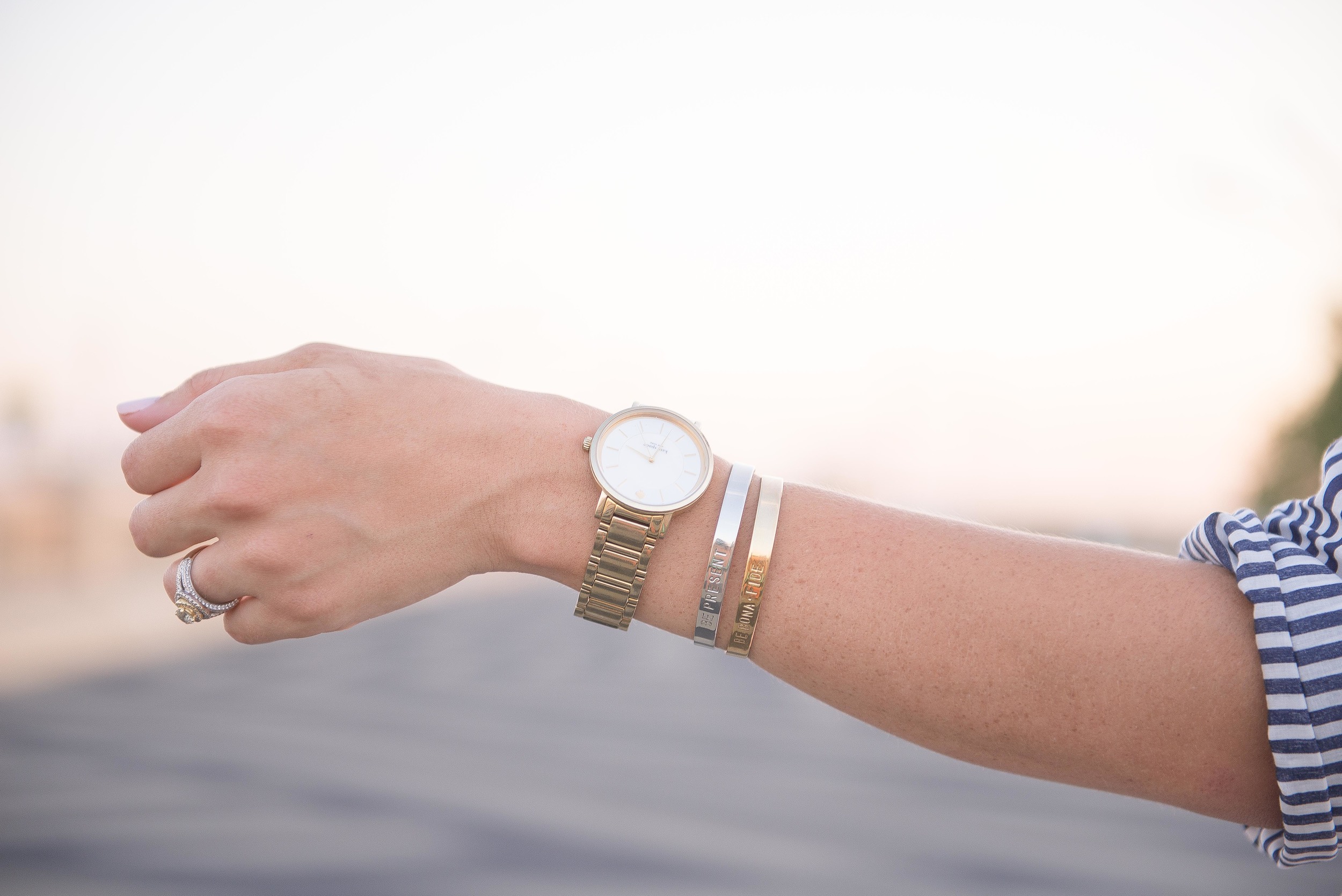 "BE PRESENT" Cuff Bracelet
This cuff bracelet is an everyday reminder to BE PRESENT! It is so important to be authentic and enjoy the moment without feeling like you have to take a picture or look at your phone. In this day and age it is so easy to get caught up in capturing every moment, but when you look around you and take it all in, that is what will leave a lasting memory in your head.
SHIPMENTS GO OUT EVERY TUESDAY & THURSDAY
> The gold cuff is made with Nugold - Also known as "Red Brass," "Merlin's Gold," and "Jeweler's Bronze." It has a rich warm color. 85% copper and 15% zinc and no nickel. It tarnishes considerably slower than copper and is easy to clean.
> The silver cuff is made of nickel silver, which contains 75% copper and 20% nickel and 5% zinc. The zinc is silver in color. Also known as German Silver, nickel silver is harder than silver, so it is less susceptible to scratches from abrasions and is corrosion-resistant. Which makes it great for jewelry!
> All cuffs can be adjusted with slight pressure to be made tighter or looser they are 6" long and 1/4" thick.