"It's Not Meant to be Perfect" Foil Print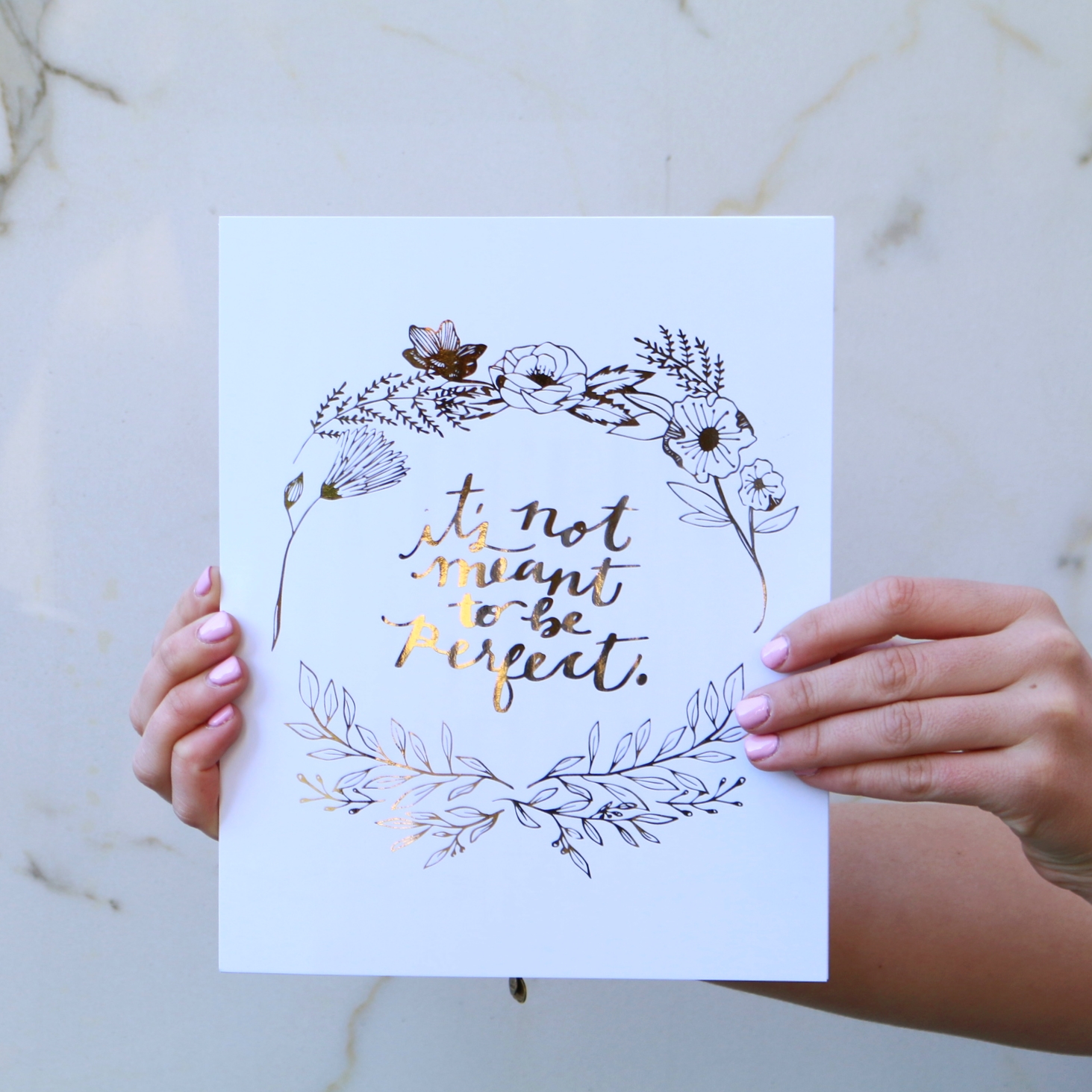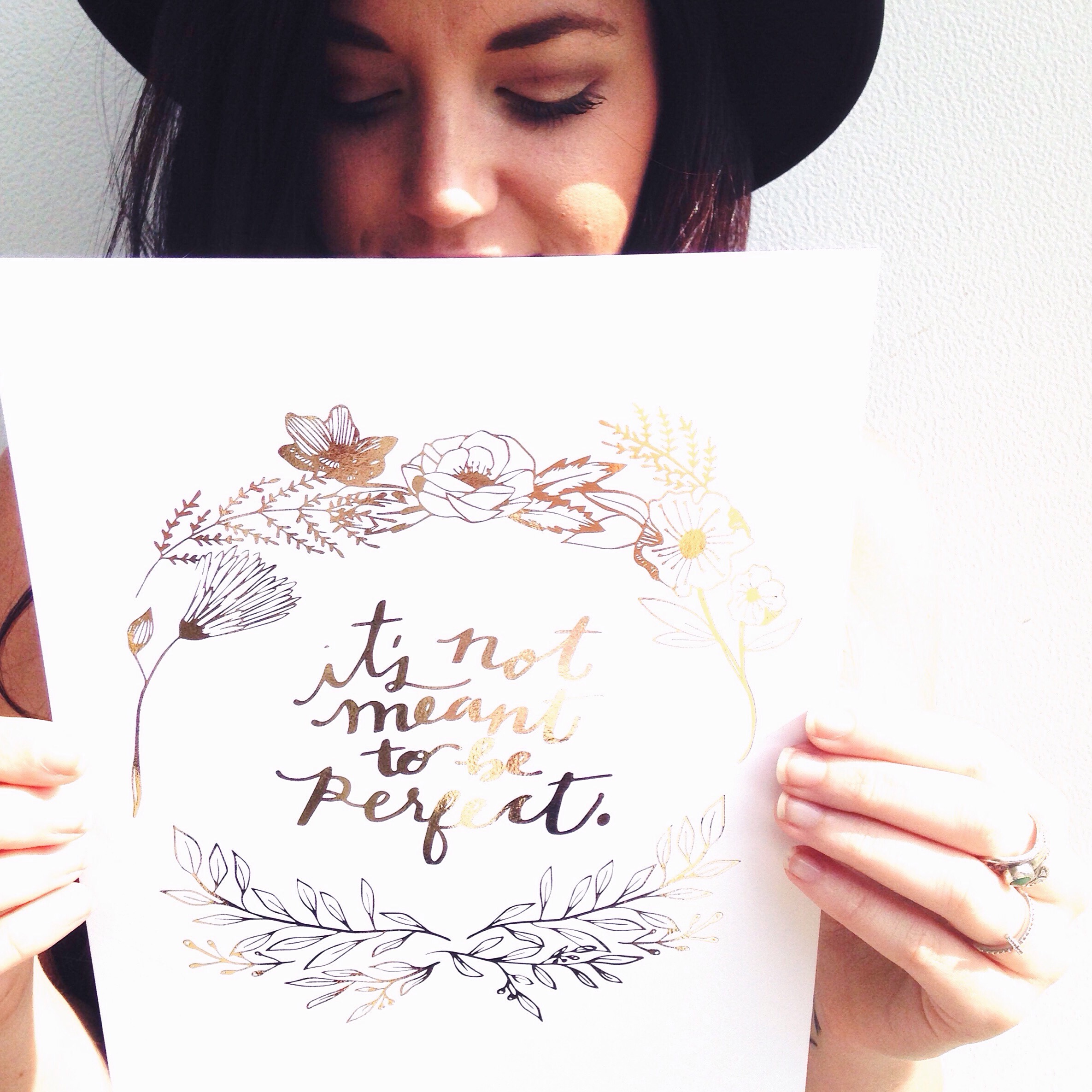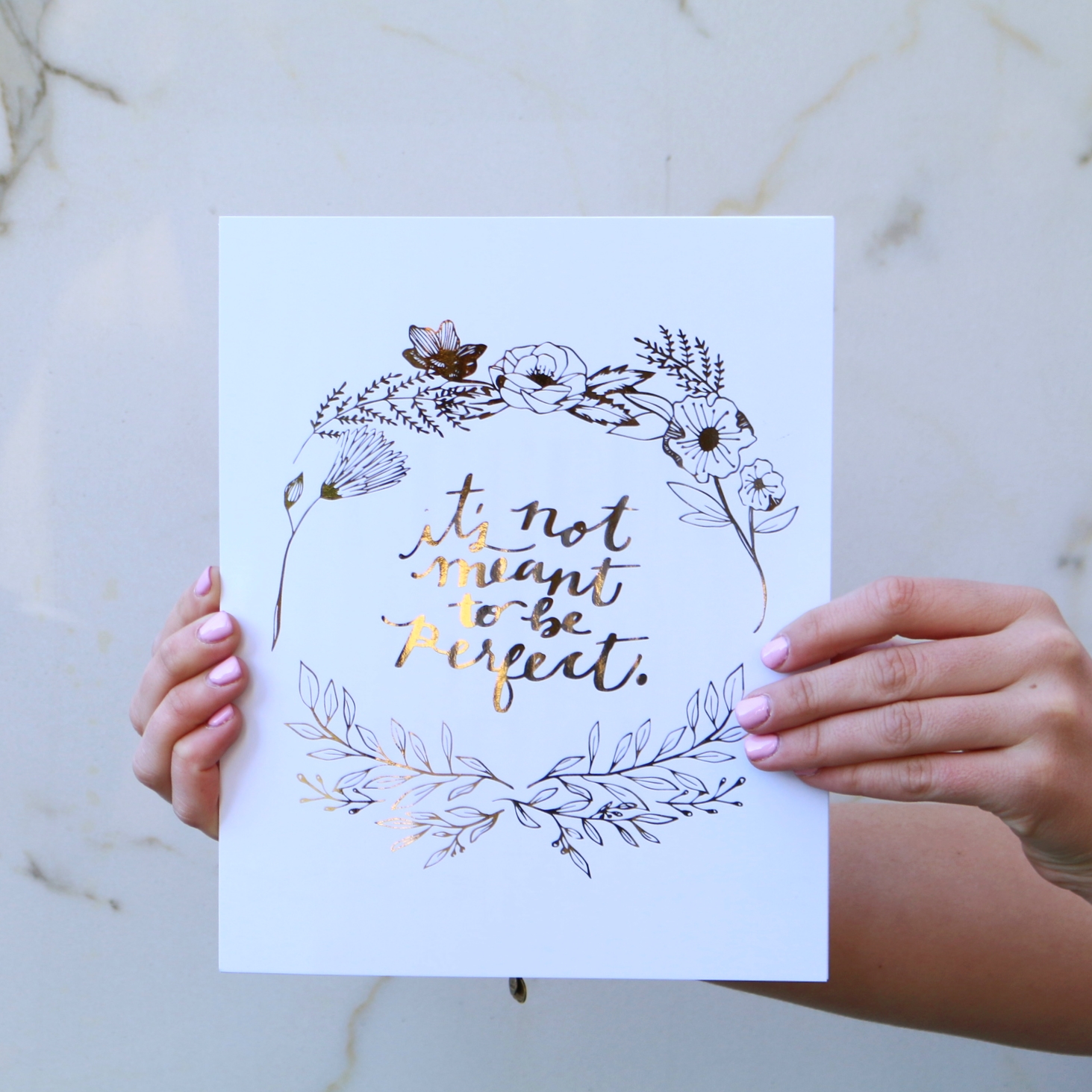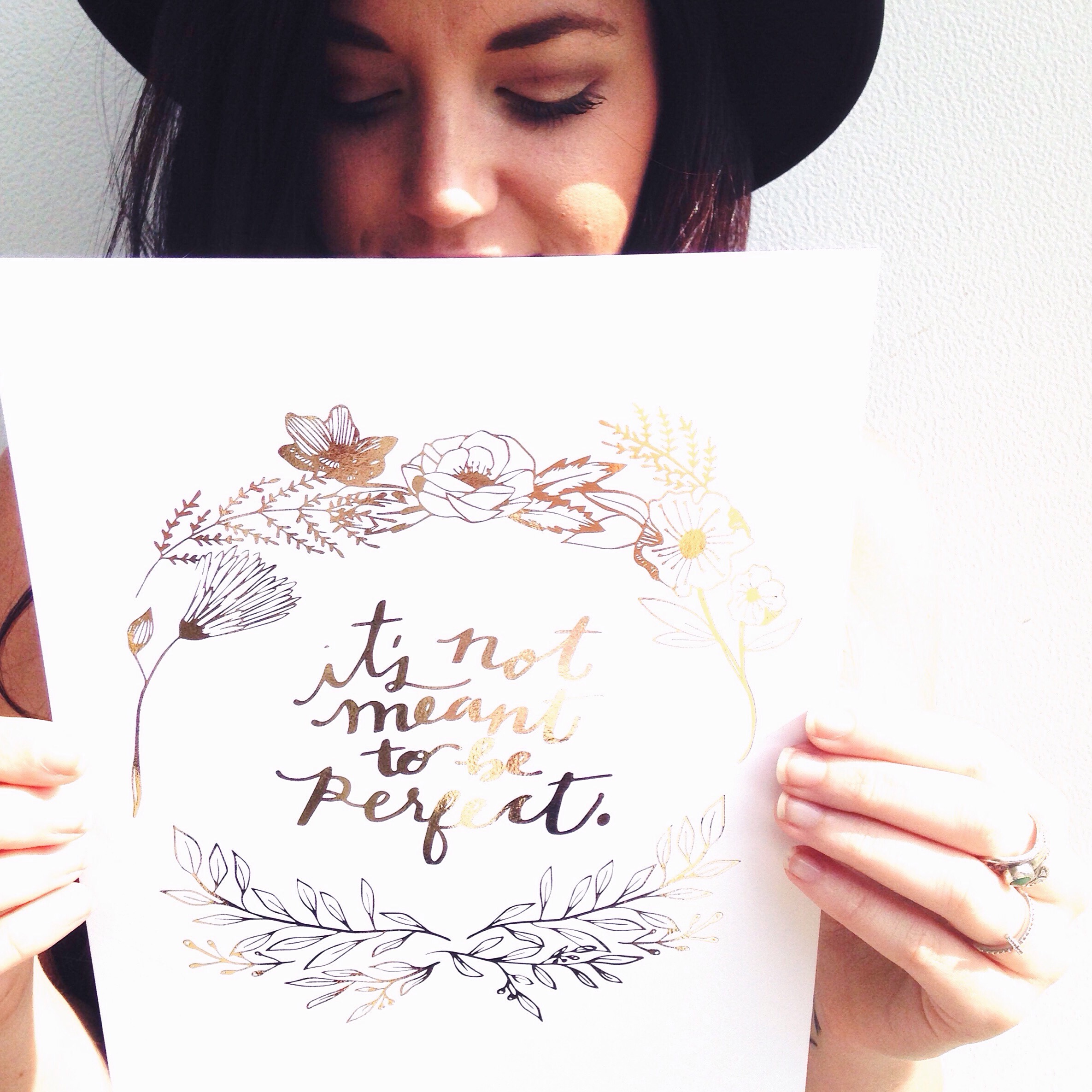 "It's Not Meant to be Perfect" Foil Print
**ALL OF OUR PRODUCTS ARE SHIPPED OUT ON TUESDAYS AND THURSDAYS EACH WEEK**
This is another important motto from Be Bona Fide!
We are not perfect. We are perfectly imperfect. Let's strive to be better people and always get back up when we fall, and learn from our faults and imperfections.
This print has a foil shine in three different colors. This print was hand drawn by our designer Laura and then hand foil pressed. Each print will be shipped out with your name written in beautiful calligraphy and personalized just for you.