"Shine From Within" -Geode Necklace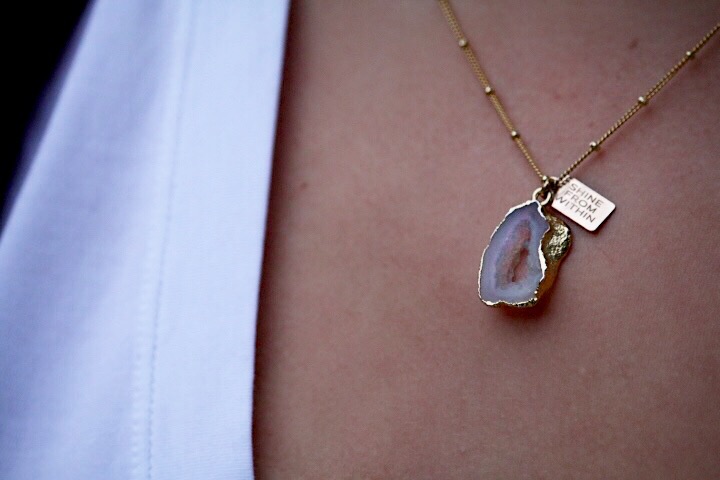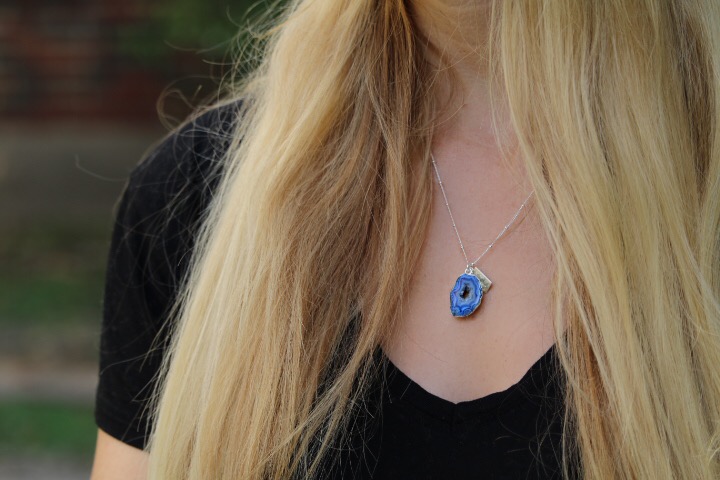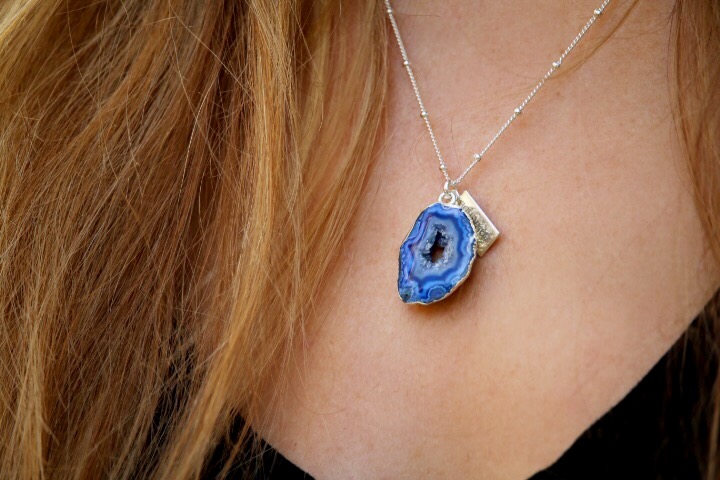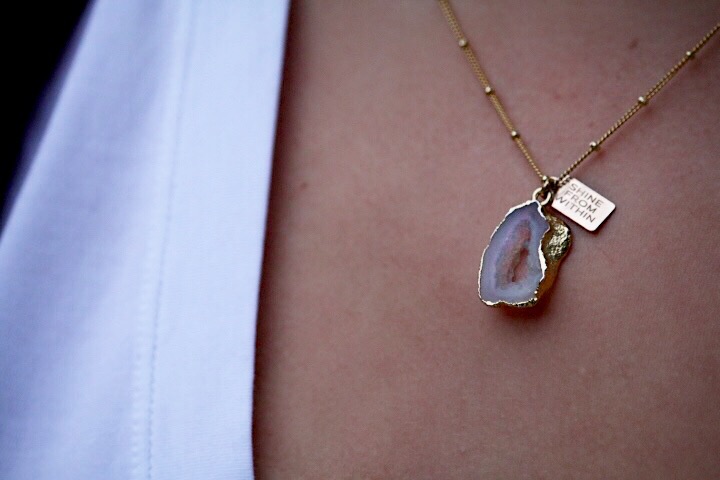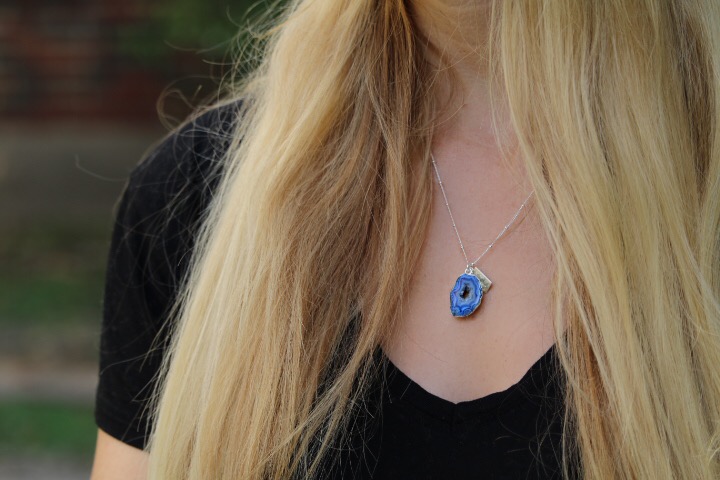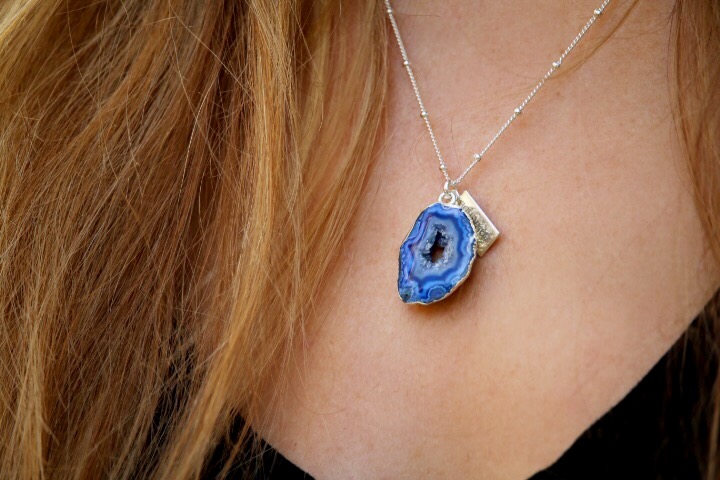 "Shine From Within" -Geode Necklace
"If only our eyes saw souls instead of bodies how very different our ideals of beauty would be."
Introducing the newest addition to B/B's inspirational line! Our newest necklace is a reflection of who we are inside and out. As you man know, a geode looks and feels like any other stone on the outside, but once you get to see what's beneath the surface, unique and beautiful crystals are formed. When opened, it is obvious that true beauty is on the inside and the shimmering crystals are at the center of what this ordinary looking stone was all along.
The chain is 16" long and 14k gold plated/sterling silver. It is imported from Italy and put together by yours truly here in Dallas. We are so excited to launch this inspirational piece and we know that it will help you remember that beauty lies just beneath the surface.
The back of our packaging has Five Ways to Shine From the Inside Out. We will be covering each of these themes on our social media and cannot wait to have you be a part of it! So join the movement, include a friend or two and let's work on our self-worth together.